Community & Philanthropy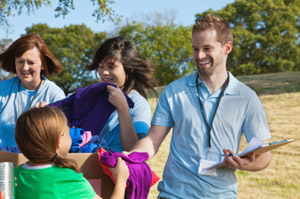 The attorneys and staff at Hipes & Belle Isle are not only committed to excellence in their fields, but they are also committed to the communities in which they work and live and to a variety of philanthropic causes. At the basis of our firm culture is an acute awareness of people's needs, and a sincere and generous desire to provide help.
We are pre-school worship leaders and former elders at our churches. We sit, or have served, on the Boards of Directors at the Ed Isakson Alpharetta YMCA , the Greater North Fulton County Chamber of Commerce, the Alpharetta Convention & Visitors Bureau, the Atlanta Day Shelter and the Child Development Association.
We have been appointed to commission seats and won elections to our city council. We are Rotarians, Junior Leaguers, Kiwanis Club leaders and graduates of Leadership North Fulton.
And we enthusiastically support local business with active involvement in the Alpharetta, Milton and Johns Creek Business Association(s).
Additionally, some of the causes supported by the firm and its staff:

American Cancer Society Relay for Life Alpharetta, an annual event that rallies the participation of more than four million people in more than 20 countries around the world to raise money and awareness for cancer research.

Habitat for Humanity, a not-for-profit, ecumenical, Christian ministry that organizes volunteers to build houses around the world for families in need. Habitat for Humanity was founded on the conviction that every man, woman and child should have a decent, safe and affordable place to live.

Heart for Africa, a Christian not-for-profit public charity that works alongside churches and children's homes in Swaziland (Africa) providing care, shelter, food, water, clothing and education for orphaned and vulnerable children through short-term service trips, child sponsorship and large fundraising programs.

Neph Cure Foundation, benefiting research for focal segmental glomerulosclerosis (FSGS) and Nephrotic Syndrome, diseases of the kidney.

North Fulton Community Charities, a not-for-profit service agency dedicated to preventing homelessness in North Fulton County by assisting families with rent and utilities, as well as providing for other basic needs such as food, clothing and adult-education classes during short-term emergencies. In 2011, the charity distributed food more than 20,500 times, provided clothing vouchers to 2,000 families, and gave $1.2 million in financial assistance.

The Drake House, a Roswell (Georgia) not-for-profit that provides short-term crisis housing and education to homeless mothers and their children.
Young Life North Fulton, which organizes non-denominational Christian clubs in North Fulton middle and high schools, as well as weekend retreats and summer camps across the country.