John C. Bach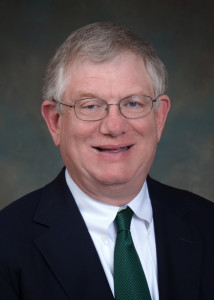 John Bach is a fourth-generation attorney specializing in litigation. He attended Indiana University where he graduated with honors in 1973, and he received his J.D. magna cum laude in 1978.
John has practiced law for more than 35 years. He began his practice at Troutman Sanders (Atlanta) in 1978 before joining Bovis, Kyle & Burch (Atlanta/Dunwoody) in 1981, where he was a partner from 1985 to 1990.
In 1990, he moved his practice to Alpharetta and helped build the firm Bach, Dewberry, & Hipes, LLC, where he practiced until joining Hipes & Belle Isle in 2013.
John's litigation practice includes employment, insurance, construction and personal-injury law, as well as business disputes. He has tried cases in state and federal courts, as well as before the American Arbitration Association. He has argued cases before the Fifth and Eleventh Circuit United States Court of Appeals, the Georgia Court of Appeals, and the Georgia Supreme Court. He is also a certified mediator.
He has spoken to Continuing Legal Education audiences in his areas of expertise, and has served as director of the North Fulton Bar Association and the Georgia Bank Counsel Section of the Georgia Bankers Association. John has appeared on Georgia Public Television as part of the Layman's Lawyer series.
John is a charter member and past president of the North Fulton Rotary Club. During his presidency, the North Fulton Rotary won the Best All-Around Club award in the district for its size. Previously, John was a member of the Alpharetta Rotary Club where he was named Rotarian of the Year.
In 2006, he participated in his second Habitat for Humanity build in Guatemala with a team from the North Fulton Rotary club. In 2009, he traveled to Swaziland on a mission trip with Heart for Africa. He is currently working on a second Rotary international service project in Swaziland with Heart for Africa.
John has also served on the Board of Directors of the Atlanta Day Shelter and the Child Development Association.
John is a member of the Golf Club of Georgia.