Layne M. Kamsler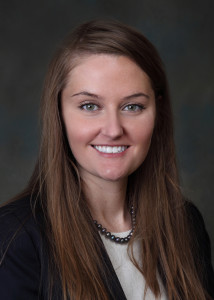 Layne Kamsler was born in Columbus, Ohio, and raised in Jacksonville, Florida. She attended college at the University of Florida (Gainesville), where she was in the Honors Program, inducted into the Golden Key International Honor Society, and received her B.A. cum laude in criminology, with a minor in anthropology in 2005. Layne received her J.D. from the Marshall-Wythe School of Law at the College of William & Mary (Williamsburg, Virginia) in 2008, where she was recognized with an Outstanding Community Service award.
Layne joined Bach, Dewberry & Hipes, LLC (Alpharetta) in 2008 and Hipes & Belle Isle in 2013. She practices commercial litigation with a focus in employment law. Her experience includes Equal Employment Opportunity Commission investigations, Family and Medical Leave Act, Americans with Disabilities Act, Age Discrimination in Employment Act and Fair Labor Standards Act litigation; employee contracts; restrictive covenants, and severance agreements.
She is a member of the State Bar of Georgia, the American Bar Association (Section of Labor and Employment Law) and the North Fulton Bar Association. Layne is admitted to practice law in the State Courts of Georgia, the United States District Court for the Northern District of Georgia and the United States Bankruptcy Court for the Northern District of Georgia.
Layne is on the board of directors for The Drake House in Roswell and the Alpharetta Chamber of Commerce.
Layne resides in Alpharetta with her husband, where they enjoy travel and wine.